If you're thinking of buying a home in
Evergreen
, Colorado, you're not alone. This scenic mountain town is a popular destination for both primary residences and vacation homes. It's no wonder why – Evergreen offers proximity to world-class skiing and snowboarding, a gorgeous stream and lake right in town, countless outdoor recreation opportunities, and a tight-knit community feel.
Whether you're looking for a rustic cabin nestled in the mountains or a modern home with easy access to all the amenities Evergreen has to offer, you're sure to find your perfect fit. And with this guide, you will be prepared with some of the most important information you need to confidently make your home buying decision. Start your search for the perfect Evergreen real estate today!
Prepare your finances
One of the biggest financial decisions you'll ever make is purchasing a home. If you're planning on buying Evergreen real estate, there are a few things you can do to get your finances in order.
First, take a close look at your debt. Paying down high-interest debt will free up more money for a down payment and help you qualify for a better mortgage rate. Next, start saving for a down payment. A 20% down payment is ideal. The next step is to
get pre-qualified
. A prequalification from a lender is non-binding and means that a bank has reviewed your finances and credit report and estimated how much you may be able to borrow towards a home mortgage. Finally, get pre-approved for a mortgage. This will give you an idea of how much house you can afford and help you move quickly when you find the perfect home. Pre-approval is vital in a luxury market like Evergreen because some buyers discount offers that lack pre-approval. By taking these steps, you'll be on your way to financial security and homeownership in Evergreen, Colorado.
Get to know the market
There can be seasonal shifts in the home buying market. Speak to an agent to know the best time of year to purchase as they are skilled in analyzing trends in the market. Additionally, the neighborhoods in Evergreen are unique, as is each home. There are many factors that can go into what is on the market and why it is selling (or sitting) at any given moment. A multitude of factors includes neighborhood, lot size, square footage, the number of bathrooms and bedrooms, and proximity to amenities, such as
schools
and restaurants. Even whether a home is north or south-facing can play a role in how competitive it might be to purchase, particularly in a snowy climate such as Evergreen. Before you even start going to open houses, drive around the area to get a sense of the homes in various places and work with an agent to explore virtual tours. Having a solid foundation of what you are looking for, in what price range, and in which part of town, will help you and your agent better strategize and secure you the perfect place.
Your timeline
It's important to consider if you have a strict move-in timeline as this affects other decisions you make. How long can you wait for the right home at the right price to come on the market? Are you interested in purchasing a home that requires a little time and
work
, even if primarily cosmetic, before moving in? Your timeline and how fast you need to make your move are important factors in order to effectively strategize.
Location and amenities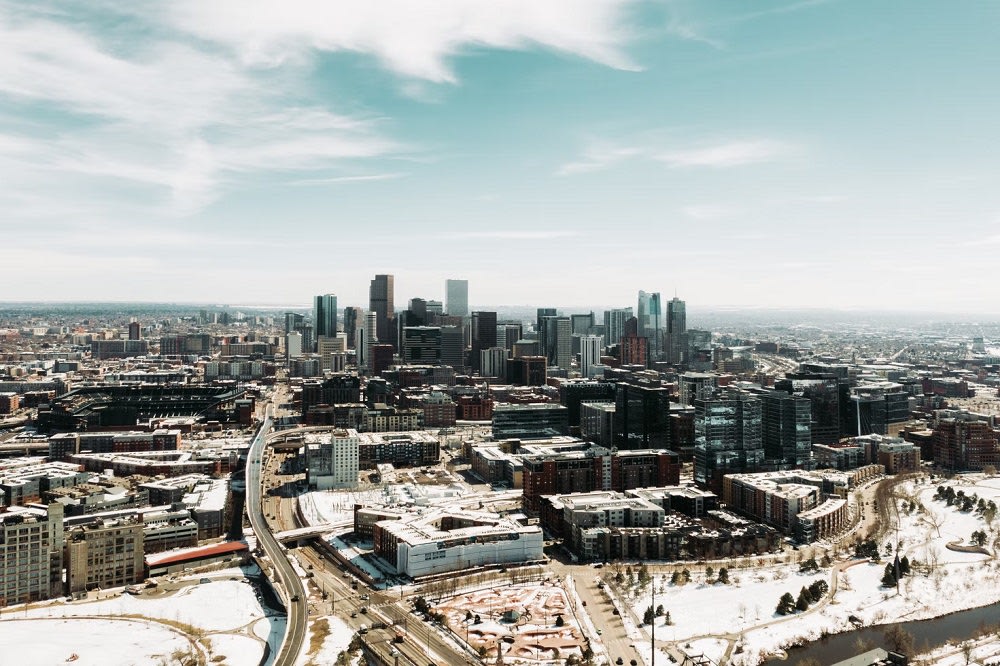 Convenience is one of the main reasons people wish to live in North and Central Evergreen. If you plan to commute into Denver, this part of town will also give you quick access to the I-70. It's also closer to shopping, dining, and other amenities and has more of a city feel rather than rural, which may appeal to those seeking a more energetic lifestyle.
Downtown Evergreen and the community around Bear Creek Road provide residents access to many of the town's amenities such as restaurants and entertainment. You will find a wide variety of
dining options, bars, and other businesses
here such as
Cactus Jack's Saloon and Grill
. This locally-owned establishment has been around for two decades and plays a central role in the community's overall atmosphere. Residents and families love coming here for the creative events they host and to dine outside on their patio along the creek.
The town is also not far from a local favorite called the
Tall Grass Spa.
This full-service spa and salon is situated in a meadow along the north end of Bear Creek. It offers a luxurious and relaxing experience surrounded by mountain views.
Golf enthusiasts love living in Evergreen for its incredible
golf course
! These 18 holes are true hidden gems among the tall pine trees. The course welcomes a variety of large wildlife to the rolling green in addition to golf lovers!
Let it snow!
There are a few things you need to look for in a mountain home that you may not have considered before. The direction the home faces can affect the amount of snow and ice that builds up. North- and east-facing driveways will tend to collect more snow and ice. You will also want to have a garage where your car will be safe from the harsh winter environment. It's also ideal if you and/or your family are planning to take advantage of the winter sports available in the area. Skiing, snowboarding, and snowmobiling all require a good deal of equipment, and having a dedicated space where you can store it will protect your investment in that
gear
. Lastly, sun exposure overall is important to note as it is an indicator of how easy it will be to keep the home warm in the winter, which will affect your monthly expenses.
Water and Heat
Many new home buyers in Evergreen don't know that you need to research whether the home is serviced by city water or a
private well
. While city water is typically more expensive, it also undergoes regular testing to ensure quality. Private wells are less expensive, but require the homeowner to regularly test and treat the water to prevent contamination. Another issue is the type of gas used for heating and cooking. Some homes use propane gas instead of natural gas — it's important to know if the home has a natural gas line or if you'll need to bring in propane. However, propane gas is often seen as more efficient and environmentally friendly. Finally, it is important to consider the age of the septic tank and how it factors into the value of a home. Some septic systems can last 50 years, and others might last 20 years. They have to be cleaned out every few years depending on how many people live in the house
Schools
Convenience is a huge factor to consider when purchasing Evergreen real estate, especially if you have school-age children. Evergreen schools are part of
Jefferson County Public Schools
, which is a well-respected district, and there are also several excellent charter and private schools in the area. Whether public or private, we recommend doing boots-on-the-ground research by taking a tour and speaking to other parents as this is always the best source of information about any school. If you live further from the schools, there are buses available to transport your children. There are also many extracurricular activities available at the schools, so your child can find their niche and get involved in something they're passionate about.
Next Steps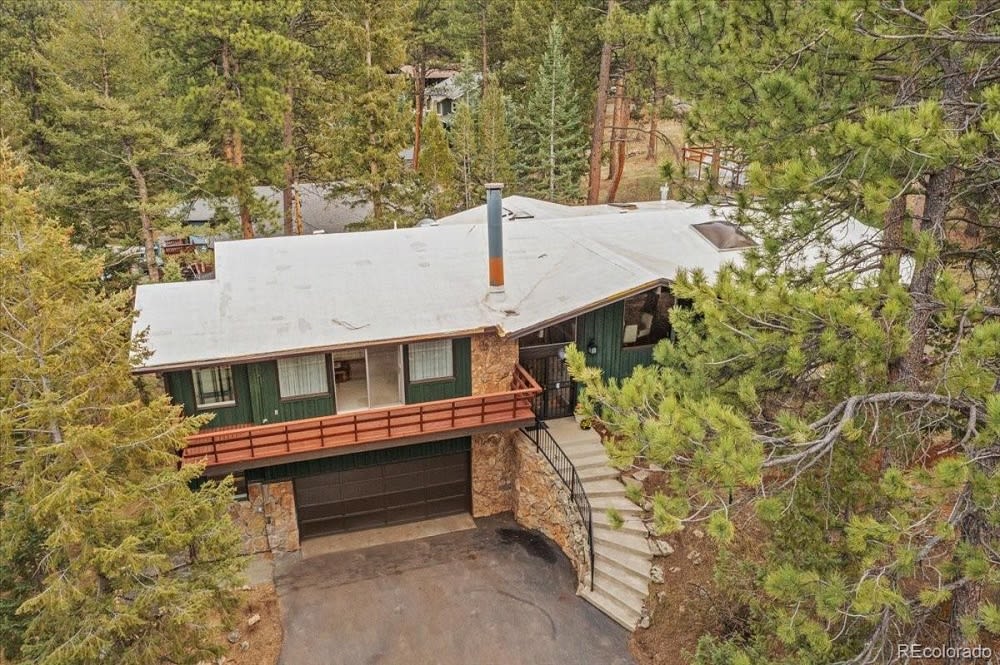 If you're thinking of buying a home in Evergreen, Colorado, it's important to consult with a real estate agent who knows the market well. Diane Florschuetz has been living and working in the
Evergreen
area for many years and can help you find the perfect property for your needs. Whether you are looking for a luxurious mountain retreat or something with easy access to all the amenities of town, she can assist you. Don't hesitate to
contact Diane
today to get started on finding your dream home!